Champion disciple leaders so they can successfully equip the church to make disciples.
47,000 Plus Southern Baptist Churches
These churches are dependent upon leaders who are called or hired, and who possess the competencies needed to lead the church to develop a healthy disciplemaking environment. While many of these churches function with a full-time, part-time, or bi-vocational leader, there are countless others that have more than one pastoral, ministry, or director level staff member. This means there could be 40,000 – 100,000 SBC church leaders (pastoral, ministry, or director level) at any given time who are tasked with equipping the church to make disciples.
Church Leaders from a Variety of Backgrounds
Some are seminary trained, some have never attended seminary, and others are new to serving in a church environment. Whatever their background, they are sometimes placed in positions that demand thinking and ministry competencies that they might not have learned or developed, thus creating a challenge for both them and their churches. If they don't connect with others and seek wise counsel, they and their churches could experience disappointing, discouraging, and, at times, disastrous outcomes. Sadly, these leaders come and go in churches without ever reaching their full potential or helping their churches reach their full potential.
Additionally, experienced, and seasoned leaders desperately need connections that will help them continue to grow, remain healthy, and sharpen their disciplemaking skills.
This is the DLN Space
This is the space in which the Disciple Leaders Network (DLN) is serving. DLN's vision is to champion disciple leaders so they can experience success in equipping the church to make disciples.
Strategic Objectives
Discover the Relational — Connect disciple leaders with church, organizational, and denominational leaders to foster mentoring and lifelong relationships—Therefore encourage one another and build each other up as you are already doing. (1 Thessalonians 5:11, CSB)
Develop the Leader — Connect disciple leaders with organizations, leaders, and resources that will help them develop the competencies needed to continue being leaders worthy of imitation—Remember your leaders who have spoken God's word to you. As you carefully observe the outcome of their lives, imitate their faith. (Hebrews 13:7, CSB)
Deliver the Practical — Connect disciple leaders with biblical and practical disciplemaking solutions, resources, ideas, and strategies—Just as each one has received a gift, use it to serve others, as good stewards of the varied grace of God. (1 Peter 4:10, CSB)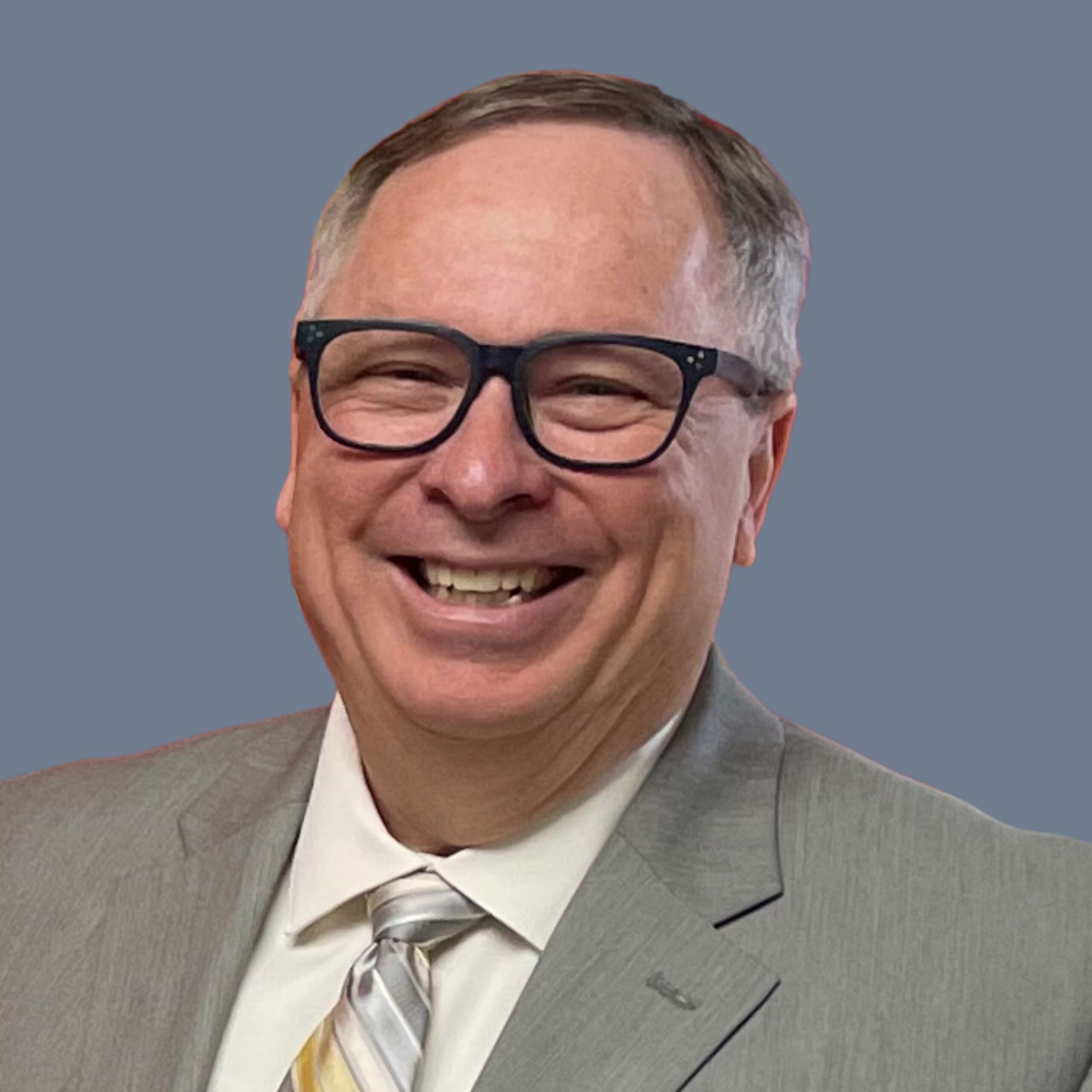 John McClendon
Executive Director
John has 40 plus years of ministry experience and has served as the Executive Director since 2015. He is a speaker, author, and consultant in areas related to church leadership, discipleship and Sunday School. He has served churches in Texas, Louisiana, Alabama, Florida, and Tennessee and served 13 years at Lifeway with a focus on training and development. John's greatest joy comes from watching church leaders connect with others who will help them flourish in their ministries and homes.
Jeff Bowden
Secretary-Treasurer
Jeff joined the staff of Forest Hills Baptist Church, Nashville, TN in November 2014 as their Associate Pastor of Education.  Jeff has served churches in Florida, Texas, North Carolina, and Tennessee. Jeff is passionate about helping people connect with the Lord, His Word, other believers, and to service for the Lord and His church through the age group ministries of his church with the goal of creating disciple-makers who increase His kingdom and glorify God.
Joseph Brasher
Board President | Lunch & Learn Coordinator
Joseph is currently the Adult Ministry Pastor, New Vision Baptist Church, Murfreesboro, TN. Jospeh has been serving in churches full time since 2010. Before serving in ministry he worked in banking and insurance. His greatest enjoyment is seeing people grow in their walk with the Lord.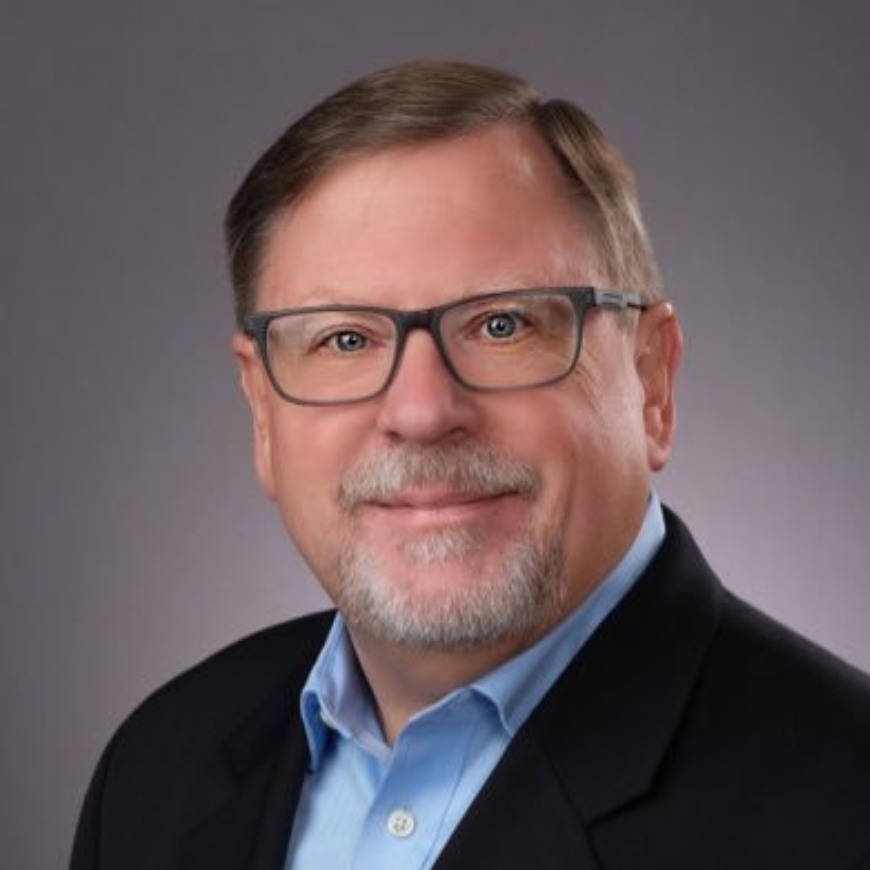 Alan Raughton
Pastor of Christian Education & Discipleship, Nashville, First Baptist Church, Nashville, TN
Before coming to Nashville's First Baptist Church Alan served in the Adult Ministry area of Lifeway for over 20 years. Alan has trained 1000's of Christian Educators, Disciple Leaders, Volunteers, and Adult Ministry leaders around the country.
Tod Tanner
Vice President & Chief Administrative Officer, Tennessee Baptist Foundation, Franklin, TN
Tod is a native Texan who has served over 20 years in ministry and has held various church staff positions, which include being the Senior Pastor of two churches.
Joseph Brasher
Adult Ministry Pastor, New Vision Baptist Church, Murfreesboro, TN
Jospeh has been serving in churches full time since 2010. Before serving in ministry he worked in banking and insurance. His greatest enjoyment is seeing people grow in their walk with the Lord.
Jerry Ross
Minister of Education, Quail Springs Baptist Church, Oklahoma City, OK
While attending Dallas Seminary Jerry found his passion for teaching and leading discipleship groups. The power of the small group transforming lives, molding disciples and creating lifelong relationships sunk the hook deep, and for nearly three decades he has led churches to grow using small groups.
Terri Stovall
Dean of Women, Professor of Women's Ministries, Southwestern Baptist Theological Seminary, Fort Worth, TX
Terri serves in the Jack D. Terry School of Educational Ministries where she teaches in the area of women's ministry at the graduate and doctoral level. Terri is active in training women's ministry leaders in the local church to reach women and families for Christ. She leads women's ministry training workshops at the state and denominational level and speaks at women's conferences.
Darryl Wilson
Sunday School & Discipleship Consultant, Kentucky Baptist Convention, KY
Darryl has served with the Kentucky Baptist Convention since 1997. Before that, he served as Minister of Education in four churches in Kentucky and one in South Carolina. His passion for God, the church, Sunday School, discipleship, and small groups comes through in his teaching, preaching, conferences, consulting, and writing. 
Carl Fondren
Executive Pastor, Hiland Park Baptist Church, Panama City, FL
God called Carl to serve as a minister at the age of nineteen. Carl has had the opportunity to serve churches in Texas, Arkansas, Missouri, and Florida. His greatest passion is helping the church remain focused on her mission and helping leaders join God in fulfilling that mission.
Kim Harris
Vice President of the DLN Board | Church Consulting, Noonday Baptist Association, Atlanta Metro Area, GA
Kim has served on the Christian Education staff in numerous churches in the greater Atlanta area including Roswell Street and West Cobb, both in Marietta, GA. She has served with the Noonday Association since 2018. Kim is passionate about training and developing leaders as is evident in her work to develop a weekday preschool training event that reaches hundreds of leaders each year.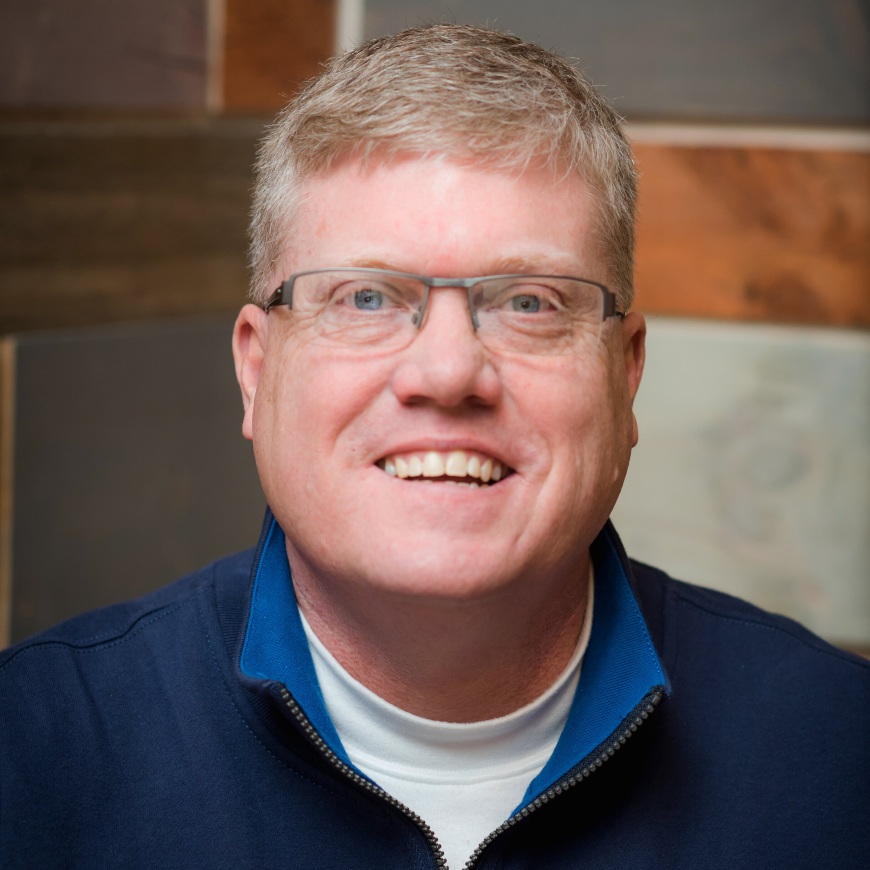 Robert Mullins
Lead Pastor, Crossroads Community Church, Greater Montgomery Area, AL
Robert has over 27 years of ministry experience serving in the local church. Robert has served in Mississippi, Kentucky, Tennessee, and Alabama. He has a passion to see people get connected to the Lord and have fun doing it! ​Besides being the Lead Pastor, Robert is the founder of Passion Tree Netowrk. A network designed to encourage disciple-making pastors.
PJ Dunn
North Region Discipleship Consultant, Georgia Baptist Mission Board, GA
As a discipleship consultant with the Georgia Baptist Mission Board, PJ helps churches make disciples and reach their community.  He is especially passionate about reaching and equipping single adults. As an advocate for singles, he travels nationally, speaking, coaching, and creating content for singles and the local church. PJ founded Table for One Ministries in 2013 with a mission to build community for single adults through discipleship.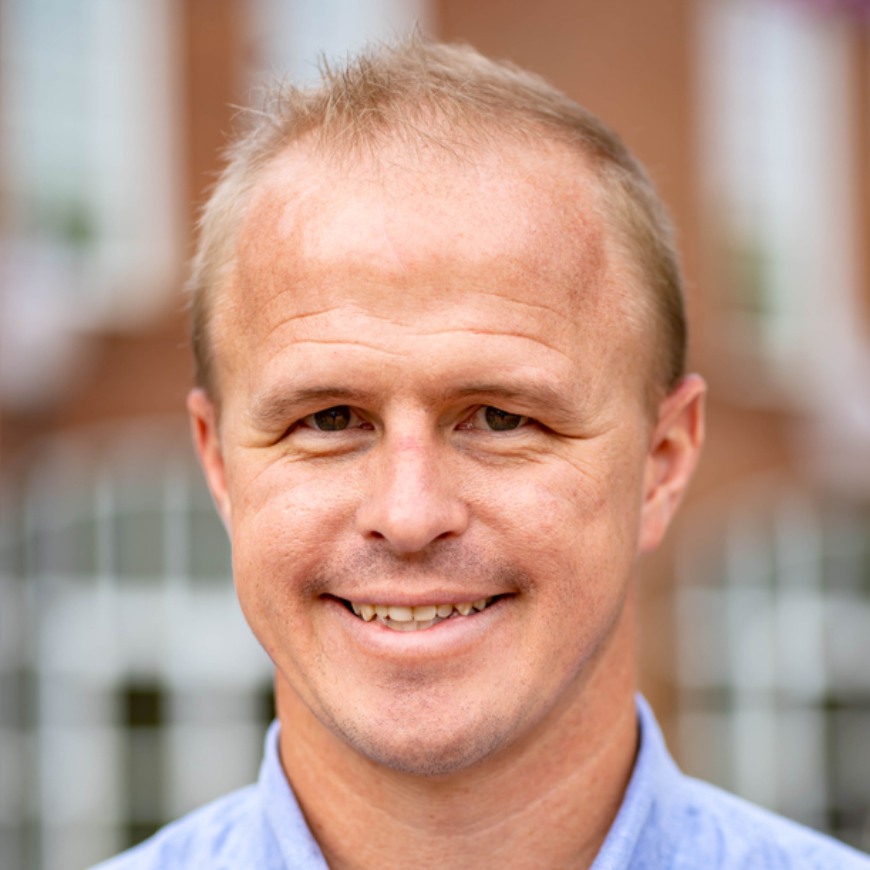 Ben Baxley
Associate Pastor, Adults, First Baptist Church, Hendersonville, TN
Ben has served churches in Tennessee and North Carolina. Ben's experience working with adults has helped FBC Hendersonville expand their groups ministry as they move forward post-COVID. Ben is a leader who loves to learn and share what he learns by investing in other leaders.
Randy Stone
Professor of Christian Education, New Orleans Baptist Theological Seminary, New Orleans, LA
Randy has faithfully served at NOBTS since 2011, equipping hundreds of students in the area of disciplemaking. Local church ministry is central to Randy's life and ministry. He has more than three decades of experience, serving a variety of positions and with a variety of congregations. He also coaches struggling staff members, consults with local congregations and presents at leadership conferences.
Disciple Leaders Network is a 501(c)(3) non-profit. It is committed to four financial goals: (1) Keep the cost of membership to a minimum so it won't be a financial burden on the church or church leader. (2) Maintain a lean, yet sustainable organization. (3) Provide adequate support for the ministries and staff of the organization. (4) Financial transparency and accountability through annual budgeting approved by the board, financial reports, expenditure approval processes, and financial oversight by a board approved accounting firm.
Donate
Giving can be in the form of a one-time gift or an ongoing gift such as monthly, quarterly, or annually. Donations can be made to our annual budget or to the Disciple Leaders Foundation managed by the Tennessee Baptist Foundation.
Text to Give:(615) 237-1044 (Keyword: Support)
Join
Joining the Disciple Leaders Network provides you with the opportunity to learn, grow, and experience the ministry of DLN.
Partner
If you are part of a like-minded organization, an SBC entity, state convention, association, seminary, school, or a company whose ministry aligns or compliments our strategic objectives, we would like to partner with you. There are multiple levels in which one can partner with us.
Pray
Disciple Leaders Network is constantly watching, praying, and discerning what God would have us do next, so that we can make sure church leaders are given every opportunity to experience success. You can join us in praying that we will make wise decisions, that leaders will discover this ministry, that leaders will benefit from this ministry, and that we will be able to remain financially viable.
Advocate
Perhaps you don't feel you can be involved, but you do have a burden for helping church leaders experience success in their ministries. Would you consider being our advocate to these leaders and helping them understand the value of this ministry? Let your church staff or other church leaders know about the ministry and how they can be involved.
God
There is one and only one living and true God who reveals Himself to us as Father, Son, and Holy Spirit.
The Bible
The Holy Bible is the only infallible, authoritative Word of God and is the sole basis for our doctrine and beliefs.
The Believer
As people who have been redeemed through Jesus Christ, believers have been uniquely designed by their Creator and empowered by His Spirit to live out The Great Commission and The Great Commandment.
The Body
The church, consisting of born-again, baptized believers, is the Body of Christ, banded together to fulfill The Great Commission and The Great Commandment.
The Family
God has ordained the family as the foundational institution of human society. It is composed of persons related to one another by marriage, blood, or adoption. Marriage is the uniting of one man and one woman in covenant commitment for a lifetime. Children, from the moment of conception, are a blessing and heritage from the Lord.
DLN also subscribes to the doctrinal statement of the Baptist Faith and Message as adopted by the Southern Baptist Convention with all current amendments and reaffirmations.
In 1955, there were three distinct regional Southern Baptist associations that supported what was then called Christian or Religious Education. The Baptist Sunday School Board (LifeWay), at the invitation of these three associations, led the effort to unite these three groups into one organization, the Southern Baptist Religious Education Association (SBREA). Over the years there have been additional opportunities to unite with other Baptist associations such as the Baptist Religious Educators Association of the Southwest (BREAS). In 2001, SBREA changed its name to Baptist Association of Christian Educators (BACE).
Because of the changing church practice landscape, another strategic pivot was made between 2015 and 2021. In 2022 the pivot was completed with a commitment to move forward by expanding the ministry and identifying the ministry as the Disciple Leaders Network in order to better describe the new focus. Disciple Leaders Network is pursuing ways to fill a leadership vacuum that has left many church leaders wondering how they can provide what is necessary to equip their local church to make disciples.
Today, Disciple Leaders Network stands ready to serve the next generation of disciple making leaders, however that ministry might be defined by the local church.